Top Tips on How to WOW Your Wedding Guests
Weddings
Make it Insta Worthy
Let's face it, everyone is all about the 'insta worthy' backdrops and photo opportunities these days. As much as we like to believe that things like flower walls and other extravagant décor doesn't really matter, it can play a part in giving your guests that desired 'wow factor'. Working closely with your events company is key and our trusted supplier JAM Events knows a thing or two about creating the wow factor….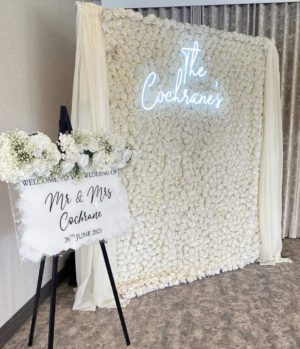 Secret Singers
 It can be difficult to keep guests entertained and give them something different to other weddings they've been at in the past. Secret Singers are a great way to do this, I mean when your waiter bursts into song it's sure to get you talking, right?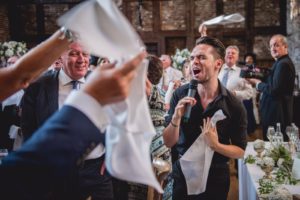 Change it Up
 So, last but by no means least the wedding party attire is definitely one way you can wow your guests. The dresses, the kilts or the suits will be one of the main things your guests are excited to see so something a little different or unique will leave them extra 'wowed'. For the brides, it can even be fun to switch it up and introduce a second evening outfit or opt for bold bridesmaids attire!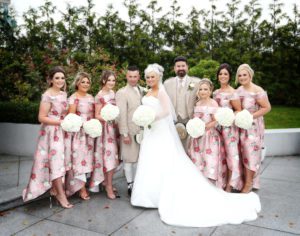 Opt for dramatic blooms
Your flowers are a key thing which can add a bit of excitement to your day visually and over the top blooms are sure to make your guests jaws drop. Whether this means opting for a large unique bouquet or floral installations throughout your venue décor, there is so much that can be done to take your wedding to the next level with flowers. Our fav florists iAM Flowers have the most beautiful inspiration for you to drool over and the best part is they LOVE working with couples to create something new and exciting.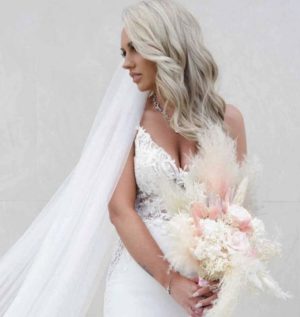 Raise The Bar
Think about the last wedding or event you were at yourself; I bet food and drinks are always a key thing that determines how you remember the day. You can really impress your guests in this area as everyone loves something nice to eat or drink, creating unique things like dessert bars, prosecco bars or signature cocktail bars will keep your guests happy throughout the day. If in doubt think about what kinds of food and drink you would want if you were attending a wedding, sometimes keeping it simple will impress them the most.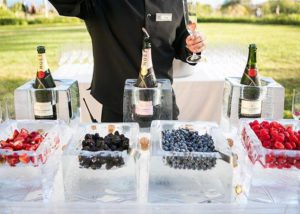 Everyone here at The RAD Hotel Group would like to wish you all the very best in your exciting wedding planning journey. If you're looking for more information on any of our 6 gorgeous wedding venues don't hesitate to get in touch and we would be happy to book you in for a showround.
For more information on our trusted suppliers JAM Events & iAM Flowers find them on instagram at @jameventslive and @iamflowers.